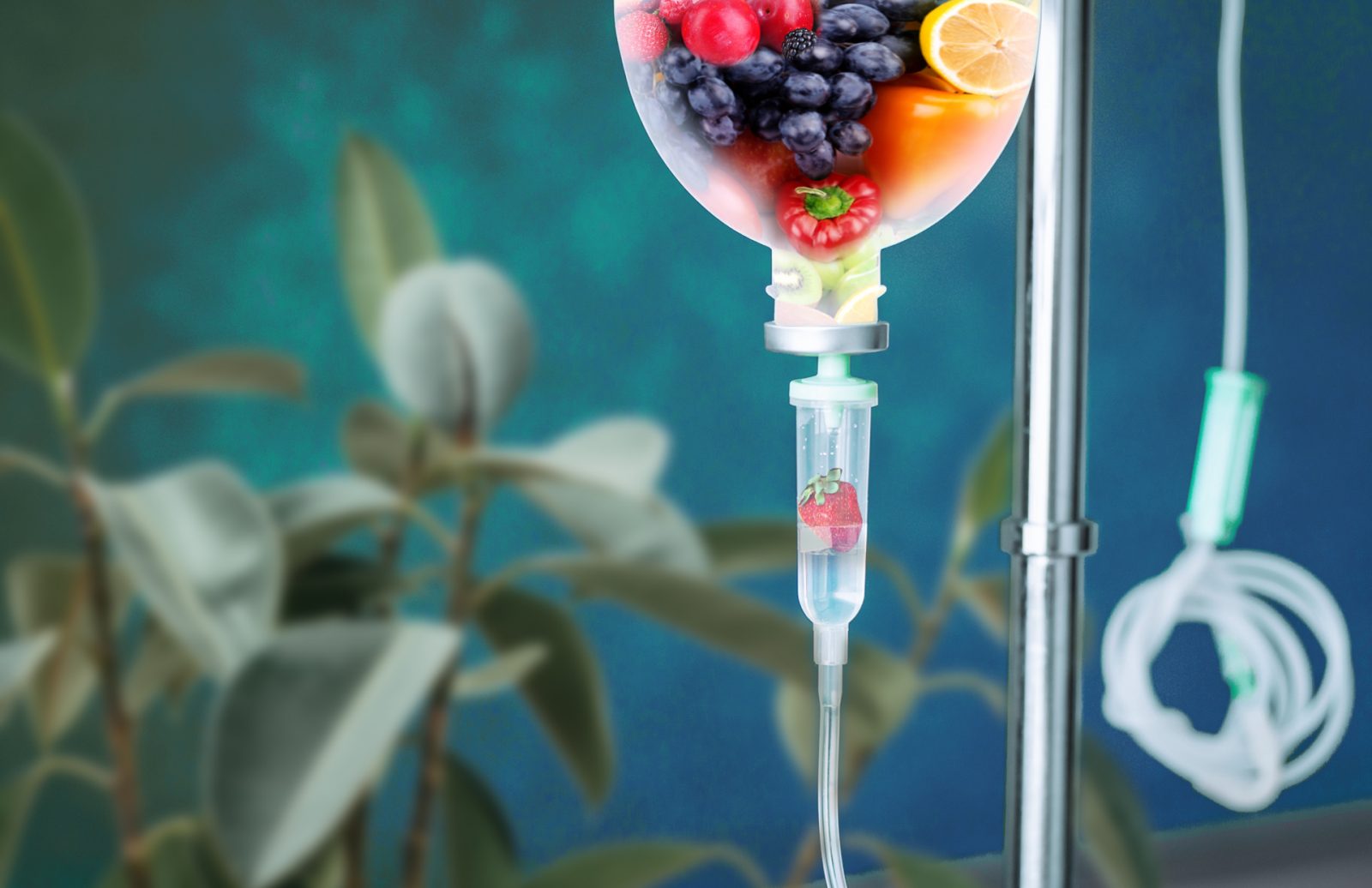 IV Nutrient Therapy Works!
IV therapy is commonly used for its wide range of health benefits, which include anti-aging, improved immune system minimized anxiety, reversed symptoms of hangovers and more.
Here at Opus Wellness Center, we truly believe in providing your body with the best nutrients for optimal health. Our IV Nutrient Therapy infusions allow us to give your body what it needs instantly at higher therapeutic doses for better absorption and results. IV Nutrient Therapy delivers vitamins and minerals directly into the bloodstream, which allows for maximum cellular absorption.
Why Is IV Infusion Therapy A Healthier Choice?
The IV method is the quickest approach to deliver vitamins, vital fluids, medications, and electrolytes to the body. It also helps to enhance the immune system and revive optimum hydration.
Generally, IV fluid is ingested straight into the bloodstream with 100% efficiency. This is far more effective than that of oral intake, which is about 60% or less. An IV drip often takes around 30 to 45 minutes, and its impacts are often instantaneous.
Whether you're feeling tired, stressed, or need supportive care for a specific condition, we can help.
Our trained practitioners formulate a variety of vitamins, minerals, antioxidants, and other nutrients in a safe and efficient manner.
Enjoy your infusion in a relaxed atmosphere with reclining seats and feel free to enjoy a nap, meditation, read a book, or watch a movie, this healing time is yours.
Relax your body and mind with our mood supporting cocktail containing just the right amount of enhancing ingredients
An amped up pick me up, the big sister to our get up and go drip is sure to get you going.
Anti-aging from the inside out, the nutrients in this drip are designed to nourish hair skin and nails
Need a healthy pick me up? Our high octane energy boosting drip is the ideal choice!
Re-energize and rehydrate your body before and after that night out on the town.
Better Than Mom's Chicken Soup
$257
Reboot your system and help fight those free radicals. Packed with health boosting vitamins and minerals to give you vitality from within
Help fight those free radicals and cellular detoxification it contains just the right mix of vitamins minerals and antioxidants for a powerful result
May the Force Be With You
$148
When you need that bit of added protection for your immune system. This infusion contains glutathione, a strong antioxidant that will go to work for you in fighting off the dark side
Filled with immune boosters, this infusion will help you fight off the worst attack of the enemy before it strikes.Great for those who travel frequently
The name says it all! Boost your system with our IV nutritional drip that boosts your entire body, inside and out!
Gorgeous on the outside, our drip drop combines a special blend of vitamins, minerals, and amino acids to help aid you on your weight loss journey
His and Her's special for mood support this cocktail contains just the right amount of libido enhancing ingredients
Schedule an Appointment for IV Nutrition Therapy at Our Clinic in Cedar Park
Learn more about IV Nutrition Therapy offered by the team at Opus Wellness Center. To find out more about the services that we offer, or to schedule your appointment, contact our team today by calling us today.